The following is information from the South Mountain YMCA.
The South Mountain YMCA will showcase its array of summer camps on Friday night, March 13, from 7 to 8:30 p.m.
From the traditional to the specialized, the South Mountain Y's 14 camps build campers' self-esteem, confidence and social skills in a fun, safe and enriching environment. Participants develop independence and wellness awareness through developmentally appropriate activities and learning experiences in camps that are accredited by the American Camp Association.
Camps serve children as young as 2 ½ up to teens entering 10th grade. Traditional camps include Mini Y Knots, Y Knots, SOMAPY Camp, Preteen Adventure Camp, Teen Adventure Camp, and the Counselor-in-Training program. The Y offers specialty camps in drama, the environment, global arts, sports and golf. Reading time and STEM (Science, Technology, Engineering and Math) lessons are incorporated into all curriculums.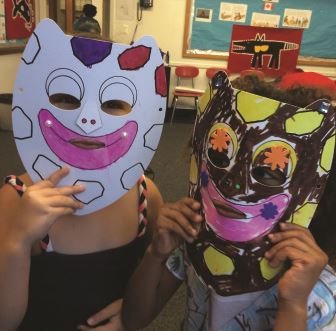 The camp open house will be held at the South Mountain Y, 13 Jefferson Road in Maplewood. For more information, go to SMountainYMCA.org or call (973) 762-4145.