From Pollock Properties Group:
2018 was a very strong year for real estate in our region, while we did see a major jump in inventory by the end of year, home sale prices held strong.  2018 ended up being (and continues to be so in 2019) a nicely balanced market where buyers have more to choose from and Seller are still getting amazing sales prices.
Track the real estate market changes every month, for all our towns, on our blog each month. Important data points to track each month are:
DAYS ON MARKET (DOM): As this number gets longer, the market softens.  As this number gets shorter, the market is "hotter" for Sellers.

SALE PRICE VS LIST PRICE RATIO: This indicates how far above or below the listing prices the market is taking a town.  The higher the ratio, the "hotter" a market.

FLASHBACKS: Be sure to check out the year-over-year data, as that really show how much things have changed (or haven't!)
If you have questions about what is happening in our market, please reach out to us at 973-544-8484. As your real estate consultants, we are here to help interpret the data based on what you need to know.  We love taking care of you and this community, and to keep you well informed! #CareServeGive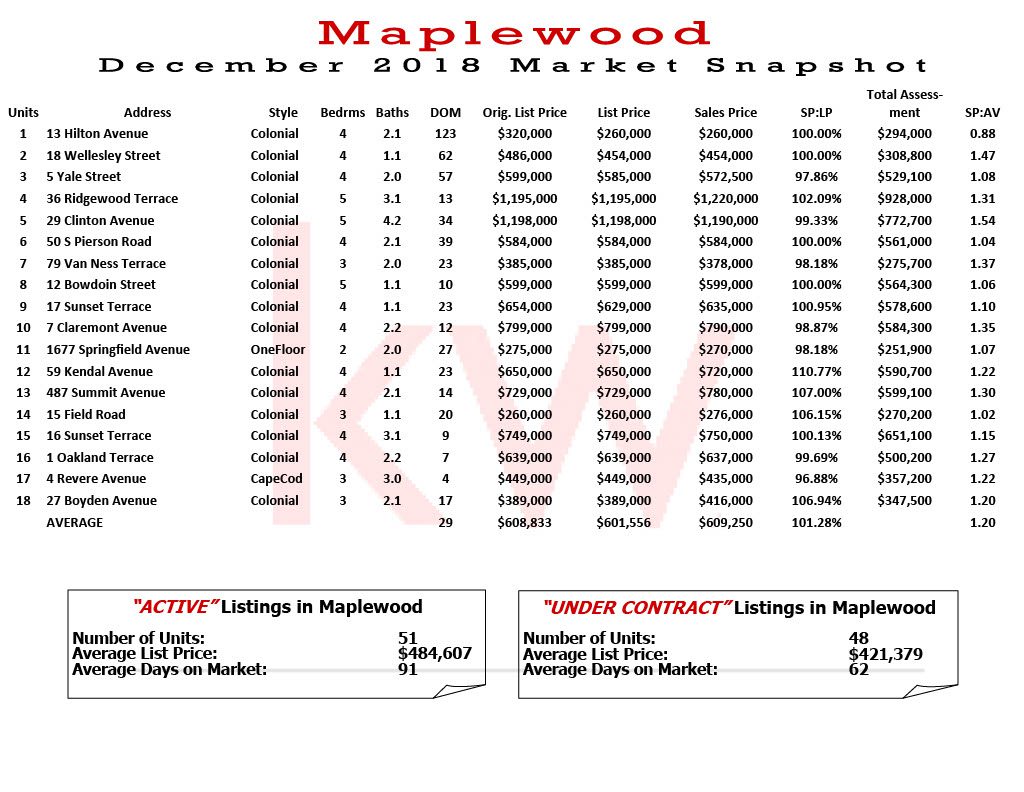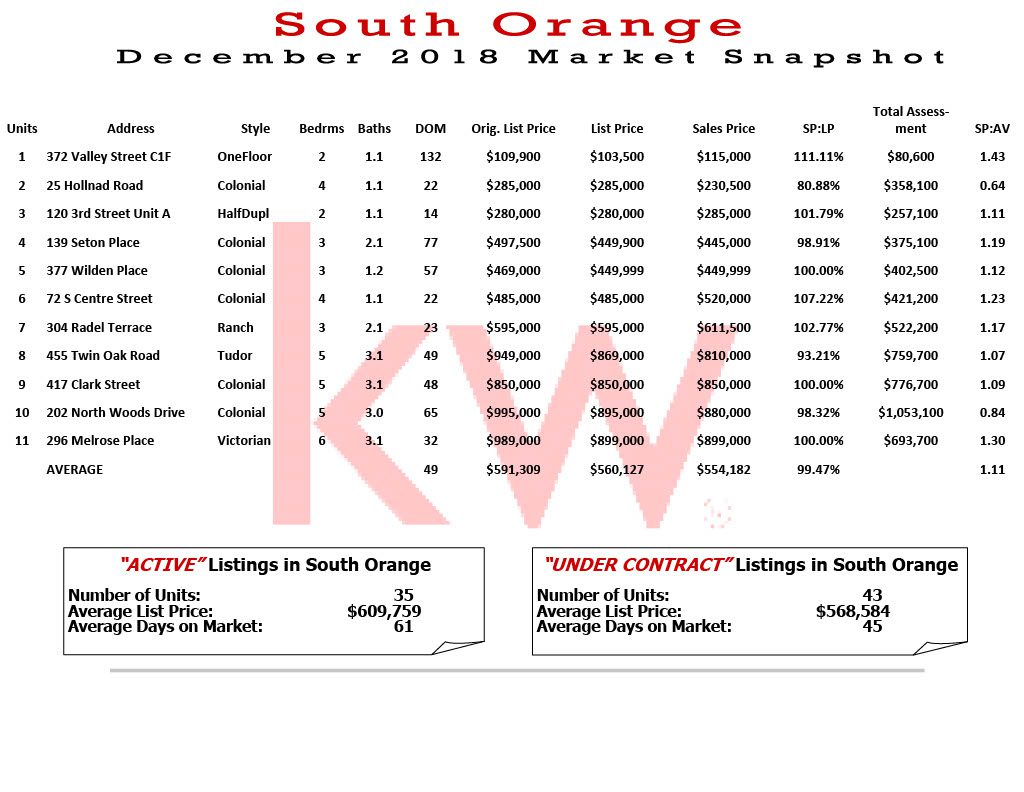 About Pollock Properties Group:
Why we do what we do:
As a real estate team, we strive to put our clients' interests first and let our actions facilitate and inspire generosity in our communities. At our staff meetings, our conversations are often about what is the most innovative way we can market our properties, negotiate on our clients' behalf and impact lives for good. It's how we're wired and a reflection of the culture Pollock Properties Group has created.
Our motto: #CareServeGive
CARE for our clients and community. SERVE with the best service in the real estate industry. GIVE back to the client's charity of choice and the communities we serve.