This weekend is the first in 2016. Start the year off right by enjoying local music, museums, meditation, and more!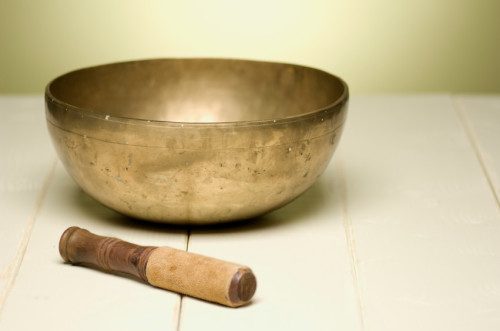 Join Jean Vitrano at South Mountain Yoga for a guided meditation on Friday that reflects on the closing year with gratitude and to set your intentions for the New Year. It will be followed by the Buddhist tradition of ringing the bell 108 times. (Bring a bell if you have one to join  in creating a sense of community) No meditation experience is needed.
4th Annual Guided Meditation & Bell Ringing
Friday, January 1 from 4 pm – 5:15 pm
South Mountain Yoga, 18 South Orange Avenue, South Orange, NJ
Suggested donation $10
Video Games Live is an immersive concert featuring music from the most popular video games of all time—from Asteroids to Zelda. See is at NJPAC on Saturday night. Created, produced and hosted by game industry superstar Tommy Tallarico, this explosive, one-of-a-kind entertainment experience features the world's top orchestras and choirs performing with exclusive synchronized videos, lighting and music arrangements, well-known internet solo performers, electronic percussion, and live action and interactive segments.
Video Games Live
Saturday, January 2 at 7:30 pm
NJPAC, 1 Center Street, Newark, NJ
Tickets are $39.50-$69.50 and can be purchased online here
Check out the FRESH 8.0 student art exhibit at  1978 Maplewood Arts Center on Sunday afternoon. Join the 1978 family to celebrate the talent and energy of our community's next generation of art stars.
FRESH 8.0 art exhibit 
Saturday and Sundays from 2 pm – 5 pm
Gallery 1978, 1978 Springfield Avenue, Maplewood, NJ
Free
Prospect Presbyterian Church invites the community to their Annual Epiphany Dinner and Jazz Vespers Service on Sunday. Everyone is invited to bring food representing their cultural background. The meal is a wonderful feast of food from around the world. After the meal you'll move to the sanctuary for Jazz Vespers, featuring jazz musicians from Prospect and others from the "Chicken Fat Ball" held earlier in the afternoon.
Epiphany Dinner and Jazz Vespers
Sunday, January 3 at 6 pm
Prospect Presbyterian Church, 646 Prospect Street, Maplewood, NJ
Free, RSVP here or call 972.763.2090 X200
Blues in the Loft is an intimate series of concerts hosted in the casual cabaret-style setting of the SOPAC Loft. This Sunday, enjoy the music of Billy Hector. Whether Billy Hector is teasing you with his sultry slide-work, picking through delta blues, or flat-out cranking it up on his beloved vintage Fender Stratocaster, his playing reflects the true soul and origins of the music; always passionate, engaging and dedicated to making the audience move and groove. Having honed his chops and style through three decades of performances, Hector is recognized as one of the hottest guitarist/songwriters on the circuit and has even been named "a New Jersey State treasure" by some.
Blues in The Loft: Billy Hector
Sunday, January 3 at 7 pm
SOPAC Loft, One SOPAC Way, South Orange, NJ
Tickets are $15 and can be purchased online here. Cash bar available.
Start the new year off by taking in some art and culture—for free!  This weekend is a Museums On Us weekend, which means that any Bank of America or Merrill Lynch cardholder will receive free museum admission to the following area museums:
Montclair Art Museum (MAM), 3 South Mountain Avenue, Montclair, NJ.
Newark Museum, 49 Washington Street, Newark, NJ.
Aljira, A Center for Contemporary Art, 591 Broad Street, Newark, NJ.
Morris Museum, 6 Normandy Heights Road, Morristown, NJ.
Liberty Science Center, 222 Jersey City Boulevard, Jersey City, NJ.
The Metropolitan Museum of Art, 1000 Fifth Avenue, New York, NY.
Whitney Museum of Art, 945 Madison Avenue, New York, NY.
Children's Museum of Manhattan, 212 W. 83rd Street, New York, NY.
Brooklyn Historical Society, 128 Pierrepont Street, New York, NY
Museums on Us
Saturday, January 2 and Sunday, January
Free admission for each cardholder (debit or credit) at participating museums
Grease is the word and the audience gets to sing all of them at Mayo Performing Arts Center in Morristown on Sunday. Join in on the fun and sing along to all of the songs of the classic movie musical Grease, starring John Travolta and Olivia Newton-John. Sing-a-long-a Greasers will be decked out in their own versions of fifties high school garb worn at Rydell High, including poodle skirts and saddle shoes, black leather biker and powder-pink bomber jackets, chiffon scarves and skinny ties. Costumes are most definitely encouraged, but singing is mandatory!
Grease Sing-A-Long
Sunday, January 3 at 3 pm
MAYO Performing Arts Center, 100 South Street, Morristown, NJ
Tickets are $15 – $20 and can be purchased online here
Check out our Events Calendar to see what else is happening in the towns and have a wonderful weekend!