Maplewood has moved to the championship round in New Jersey Monthly's "Downtown Showdown" contest, defeating its local rival Montclair.
Now, it's Maplewood versus Morristown (which beat out Cape May) — and the public will determine the outcome.
Cast your vote by Monday, Sept. 28; vote here.
"Thanks to everyone who voted and helped us get to the final round," said Mayor Vic DeLuca in an email. "We beat Summit first, and then Princeton and then Montclair. Maplewood Village is easily our favorite downtown and our success in this contest shows that others agree. Its charm and specialness should make it a winner in the Downtown Showdown. Let's go Maplewood!"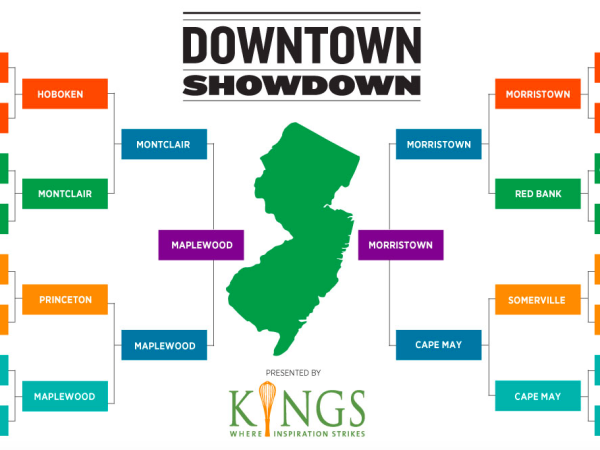 Read more about Maplewood here and Morristown here.
Here's more information from NJ Monthly:
Maplewood and Morristown share a number of charming attributes. Both are home to various shops, a Kings Food Market, a performing arts center and a plethora of excellent restaurants, including a NJM Top 25. (Lorena's in Maplewood, Jockey Hollow Bar and Kitchen in Morristown.)
Don't be mistaken: Both towns burst with personality.
Maplewood Mayor Vic DeLuca says Maplewood Village's smallness is what makes it special, giving the area "a European feel." He says Maplewood's uniqueness is immediately apparent, thanks to, "a winding roadway with a 15 MPH speed limit and no traffic lights, free parking throughout, and a blend of family owned shops and services."
"Our downtown is off the main drag and we like it like that," he says. "It's walkable and a comfortable place to watch the world go by."
Morristown, meanwhile, embraces largeness. Mayor Tim Dougherty says Morristown has become the hub of North Jersey, drawing visitors not only from far reaches of the state, but outside it as well.
"We recently hosted thousands of cyclists for the Gran Fondo Bike race," he says. "Our Fall Festival on the Green [happening this weekend, Sunday September 27] brings in over 50,000 people. How many towns can handle that?"
"A great downtown is a place where you can live, work and play. That's the key that makes Morristown unique," he says.
Voting closes on Monday, Sept. 28 and the winner will be announced on Tuesday, September 29. Vote here.