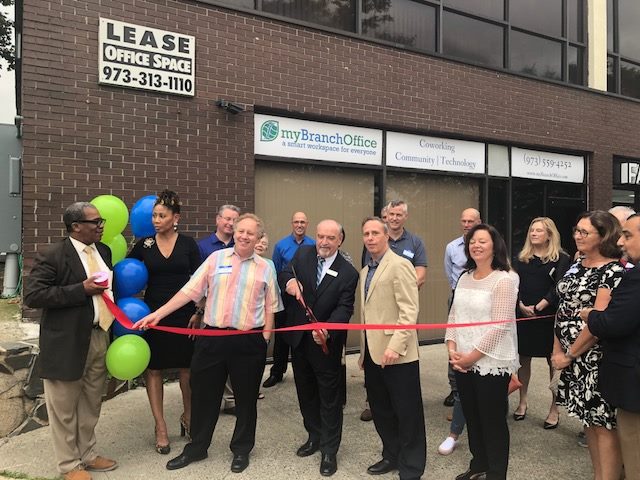 South Orange Village Center and the Maplewood Chamber of Commerce co-sponsored a grand-opening ribbon-cutting for the "SOMA One" My Branch Office last week at 76 South Orange Avenue in South Orange.
The new, "state-of-the-art co-working space" was opened by Jim McGuire who calls it myBranchOffice's "first location." The space enjoys the Valley Street storefront location in the building.
"We are very excited about bringing an affordable, technology-rich co-working space to the South Orange/Maplewood area," explained McGuire via the myBranchOffice website. "Ideal for small businesses, mobile workforces and short term office needs, myBranchOffice SOMA One will prove to be convenient, professional and technologically advanced."
McGuire said he selected South Orange Village because of its access to NJ Transit, SOPAC, and Seton Hall University.
"Our facilities are a great place to work, meet clients and do what you do best; run your business."
Members enjoy "private and semi-private offices, bench-style work desks, member lounge and conference rooms."  (Member plans start from $14.95 per month.)
"At myBranchOffice SOMA One, our goal is to create a vibrant member community which is actively interested in an atmosphere of collaboration, mentoring and giving back to our community. As we grow, expect to see us actively organizing business and personal growth seminars, social events and community service activities," explained McGuire.