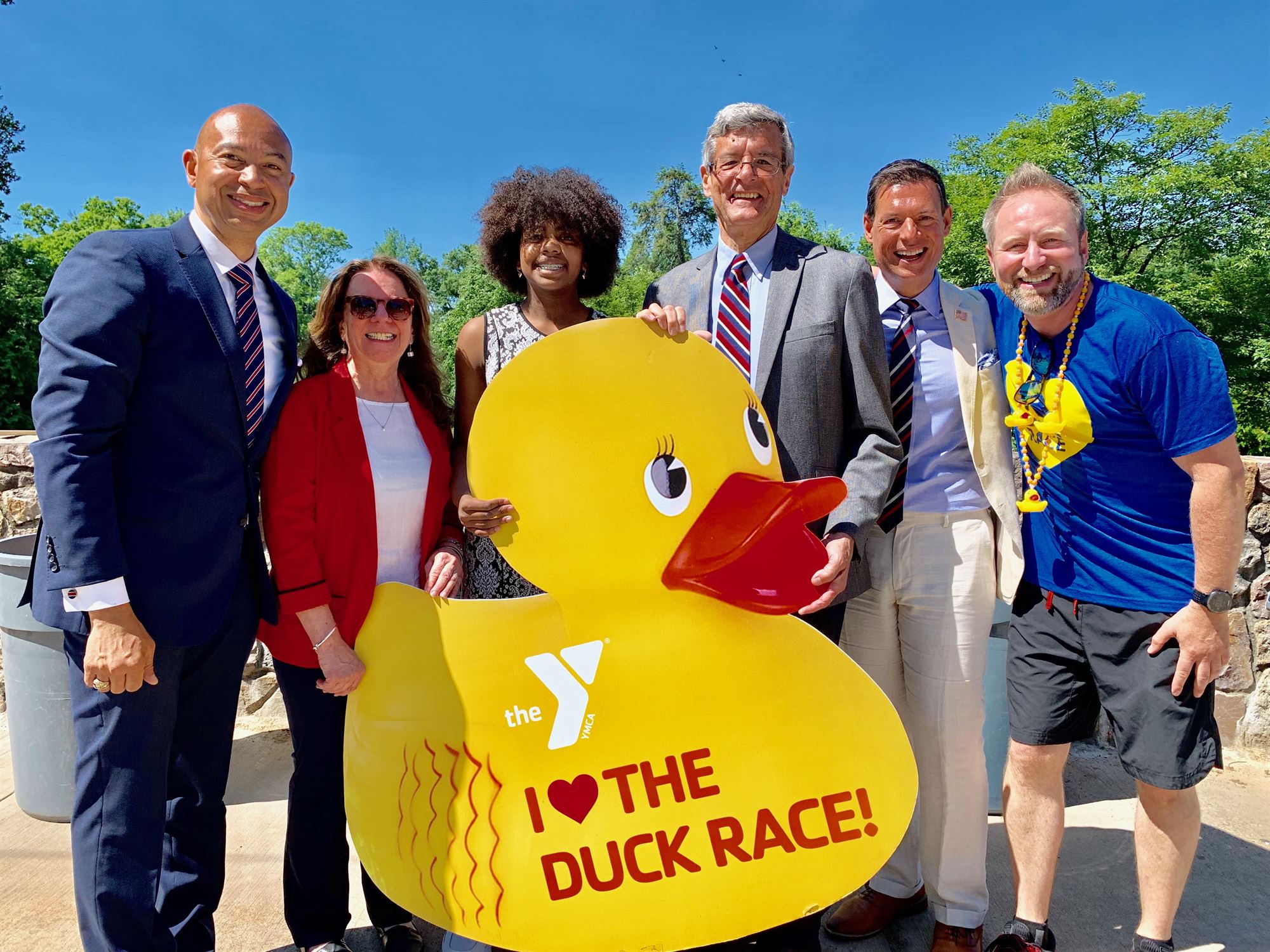 From the South Mountain YMCA:
A huge thank you to our community for making the South Mountain YMCA 2019 Duck Race a resounding success.
It's amazing to see what we can achieve when we all come together. This nostalgic event is just additional proof that our community cares deeply about supporting each other.
We know Ellie Gianni, our beloved Duck Lady, was with us in spirit. In 1998, Ellie brought this tradition to life. She sat outside the Maplewood Stationers every year selling tickets for ducks and to this day, Charlie continues that tradition on the famous bench in Maplewood Village.
It takes a village, and this Village, along with our friends and neighbors in South Orange, made an incredible impact.
As with other worthwhile endeavors, this event was no easy feat: Maplewood & South Orange local businesses and community members provided important sponsorships & donated race prizes; Y staff and volunteers worked tirelessly in the months prior and started especially early on Race Day; the local Boy Scout Troop provided refreshments and made sure no duck got left behind;  and town leaders, accompanied by Lindsay Minor, Mayor for the Day, dropped the ceremonial first duck and sparkling weather cooperated with glorious blue skies and a cool, light breeze.
Lastly, Duck Race fans bought every single Duck Race ticket, making this the first ever sell out!
What does it all mean?
This year, the Duck Race raised $23,914 that will help change children's lives. Over 75% of the proceeds goes to our Financial Assistance Program for childcare, summer camp and youth development programs at the YMCA. More than $5,000 will be used to send over 100 kids from YCS group homes on 3 trips: Gymnastics and Rock Wall, Turtle Back Zoo, Halloween Bounce Party.
Not everyone had a winning duck, but we believe everybody won, because being involved, and cheering on every duck, means every child can benefit.