Three local restaurants — Common Lot in Millburn, and Lorena's and Verjus in Maplewood – once again were named among the Top 25 in the state in the August issue of New Jersey Monthly magazine.
Common Lot, which opened in downtown Millburn in Spring of 2016, made the list for the second year in a row. NJ Monthly food writer Eric Levin wrote that Chef Ehren Ryan and his kitchen team "so effectively combine ancient and modern techniques and global ingredients to create food as enjoyable as it is adventurous."
Standout dishes mentioned by Levin include a poached shrimp salad, salmon tartare, and an off-the-menu chipotle maple glazed 4 pound duck which requires a week's advance notice.
Common Lot, 27 Main Street, 973-467-0494.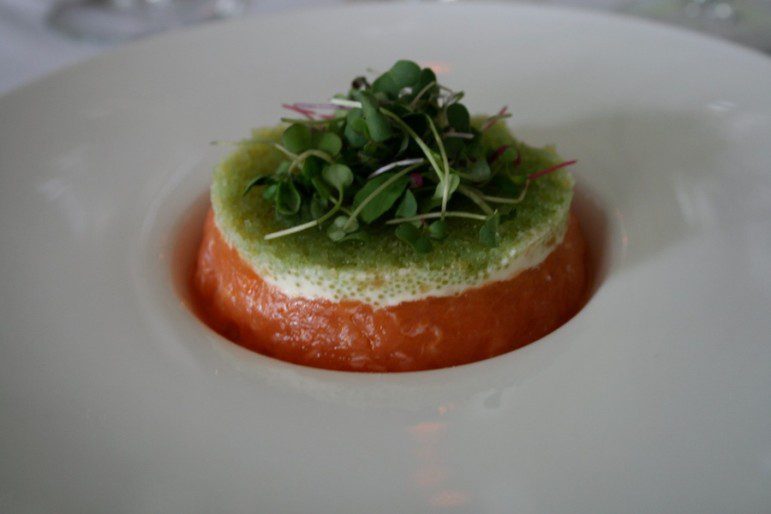 Lorena's, which is often found on NJ Monthly's Best Of list, has "trifecta of highly gratifying French and New American food, gracious service, and a comfortable, elegant and intimate space," according to Levin. This culmination is a result of Chef Humberto Campos Jr. wanting to not be "a great chef, but a great restaurant."
Lorena's has recently added lunch service, further making "the experience memorable, no matter what time of day," says Campos.
Lorena's, 168 Maplewood Avenue, 973-763-4460.
Of Verjus, another Best Of mainstay, Levin wrote that chef/co-owner Charles Tutino's food "never disappoints, never strays from perfectly executed and delicious." And neither does the "engaging hospitality of his wife, co-owner Jane Witkin."
Tutino incorporates "theme night menus" such as Irish, Italian, and "whatever," which has recently come to mean a $35, three course meal inspired bi-weekly by Tutino's favorite movies.
Verjus, 1790 Springfield Avenue, 973-378-8990.
In addition to these three standouts, the Able Baker in Maplewood won a Reader's Choice poll for one of the best bakeries in New Jersey and the Gaslight Brewery in South Orange won for top brewery.