Update, 11/7, 8:37 a.m.: this article has been updated with a statement from Nancy Adams. 
Update, 10:02 p.m.: this article has been updated with a statement from Greg Lembrich.
Nancy Adams and Greg Lembrich, both Democrat incumbents, won their re-election bids for the Maplewood Township Committee Tuesday, decisively beating first-time Independent challenger Ileana A. Castillo.
With 20 out of 21 districts reporting as of 9:40 p.m., Adams was leading with 8,151 votes (48%); Lembrich had 7,931 (46%); and Castillo came in with 972 votes (5%). (See results here.)
Lembrich and Adams ran together on the Democratic ticket; they won the Democratic primary in June, facing no challengers. Lembrich and Adams ran with the endorsement of the Maplewood Democratic Committee.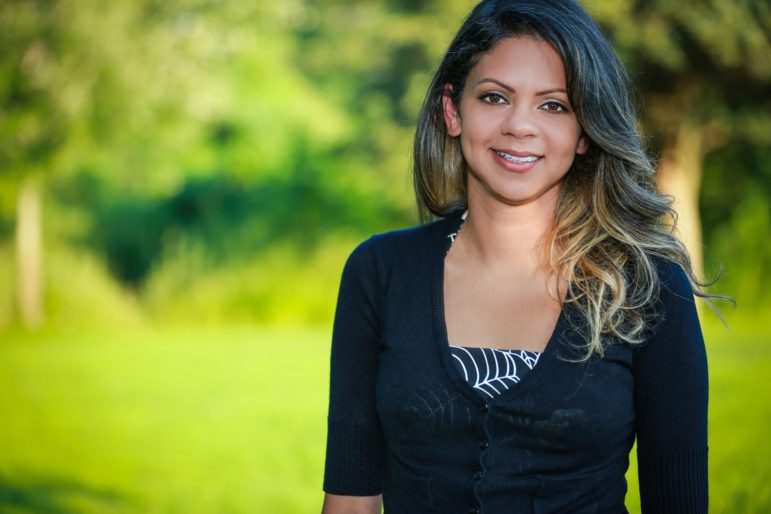 This was Castillo's first bid for elected office.
"I am grateful to my neighbors in Maplewood for re-electing me to the Township Committee, and I am so proud of them for voting in such incredible numbers in a midterm election," said Lembrich. "It is truly an honor to serve such an active and engaged community.  I look forward to continuing to work with Nancy and our colleagues to not only preserve what makes Maplewood such a great community, but strive to continue to evolve and improve.  Thanks to all who voted today, to Liz Fritzen and her team for running the election with such professionalism, and to all of those who gave their time to support Nancy and me.  I take the trust of this community seriously, and look forward to serving for another 3 years."
"I am humbled and grateful to the residents of Maplewood for having the confidence in me to reelect me to the Township Committee," said Adams. "I have worked hard as an independent voice on the governing body and have fought for issues that I am passionate about as well as carefully considering all other issues that are brought before us. Thanks to all for your confidence in me and for your support."
The Village Green has also reached out to Castillo for a statement and we will update this article.