From MapSO Makers:
MapSO Makers, a Robotics and STEM Community for kids based in Maplewood and South Orange, is once again running its LEGO®-based camps, adding some new sessions with a LEGO Master for 2023!
This year's robotics sessions, led by South Orange Middle School teachers and camp cofounders Jake Ezzo and Brandon Hillman, start campers with learning the basics of the LEGO® SPIKE Prime™ set, and programming via the set's app using block or Python.  In addition to building robots to solve a wide variety of challenges, campers can work to complete special missions focused on renewable energy.  
New this year are LEGO Engineering and Creativity sessions led by LEGO Master Corey D Samuels.  A contestant on the hit TV Show "LEGO Masters", Corey will take kids on a journey through fantastic worlds including mashing up Mario World and Minecraft!
MapSO Makers mission is to develop the skills necessary to enter the workforce and be active and successful community members. With the help of many parent volunteers, MapSO Makers runs  the FIRST® LEGO® League (FLL) program during the fall, a summer robotics camp in the summer and expanded its programs to LEGO Engineering and Creativity classes this past school year.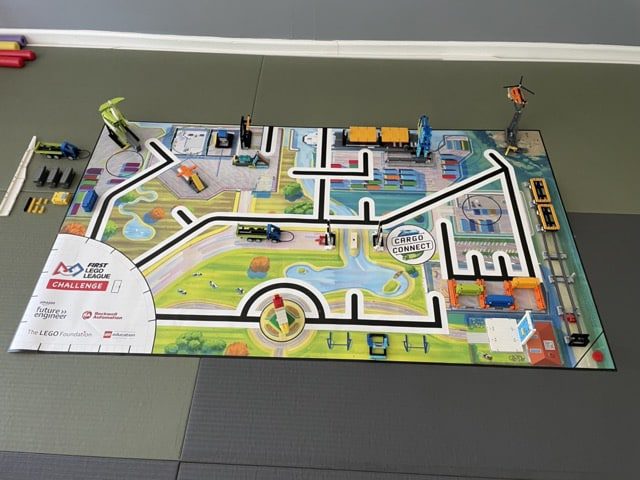 Brad Schenker, co-founded MapSO Makers along with Jake in 2019.  "Our mission when Jake and I started this program was to bring STEM learning to more kids in the community, and prove that any child can gain the skills necessary to have a STEM mindset.  It turns out we're really using robots to help kids become successful adults."
Jake adds, "I love our summer camps.  It's a time to change gears from the SOMS choir program, and it's a blast to run the program with Brandon, meet new kids in the community and provide kids with an engaging camp experience. We'll challenge the campers no matter their level of experience." 
Visit the MapSO Makers website for more camp information. All sessions take place with the support of American Jiu Jitsu of Maplewood on Valley Street.
MapSO Makers has all the camp details for the robotics sessions.
For rising 5th-8th graders at any skill level.  This camp is designed for independent thinking and creativity.  The use of coding and robots is the tool used to bring those skills out in a fun and engaging way.  Sessions take place July 5-28th from 1:00-3:00pm.  Campers can attend one to four weeks of the camp.  
Corey brings STEM thinking to building with classic and technic LEGO elements to accomplish missions and challenges.
July 17-21: For rising 3rd-5th graders, join Corey in creating kingdoms, forging allies and merging worlds to stop a tyrant…Corey himself!
July 24-28: For rising K-5th graders, join Corey when Minecraft meets The Mario Brothers!
Sign up for all classes takes place through the AJJ studio website.  For any questions, visit the MapSO Makers website or email mapsofll@gmail.com.  A limited number of scholarships are available.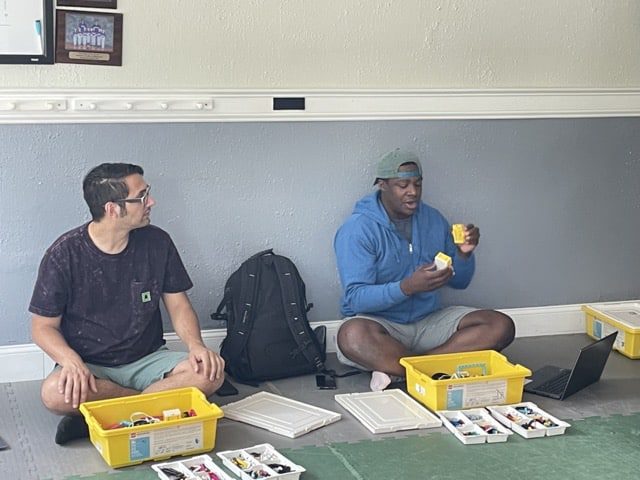 About MapSO Makers
Brad Schenker (local parent and former LEGO Education employee) and Jake Ezzo (SOMS Choir Director) had a mission in 2019.  To bring STEM learning opportunities to underrepresented communities in Maplewood, South Orange and surrounding communities.  It started with a team of nine 7th grade girls that attended South Orange Middle School  The robotics team, self-named "MapSO Makers", won the 'Gracious Professionalism' award at their first competition.  The program has grown to multiple parent-led competitive robotics teams, LEGO Engineering and Creativity classes and a summer program.