The following is from Friends of South Orange Public Library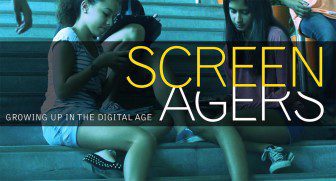 On Thursday, December 8 at 7:30 pm in the South Orange Public Library meeting room, SOMA School Library Friends will facilitate a discussion of the impact of the constant exposure to digital screens on developing minds and how to combat it. The presentation will be a follow up to the November 16th screening of "Screenagers," produced and directed by Delaney Ruston, documentary filmmaker and primary care physician. The film was shown at South Mountain Elementary and moderated by David Brancaccio, host of public radio's Marketplace Morning Report, and stimulated lively responses from all ages in the audience.
The film, presents a compelling glimpse into the lives of teens struggling with the impact of digital technology on their daily lives.  The effects extend to family relationships as well as studies and interaction with contemporaries.  Comments from those present echoed statements from participants in the film.  Students pointed out that they feel the addictive effects of texting and violent games and need help controlling usage.
"Our event…is to extend the conversation that was started after the screening of 'Screenagers.'  What ideas do parents have for keeping screen time in balance for their kids (and themselves)?  What thoughts do kids have about this? What other discussions should we be starting in our community to help our kids in the digital information age?" explained April Merl, a South Orange parent of a first grader, active PTO member and a member of the SOMA School Library Friends.
Tonia Moore, president of Friends of South Orange Public Library, extended an invitation to "grandparents, parents, anyone who has contact with children and the children in our community."
Find information on the film here or on the SOMA School Library Friends Facebook group.