From Maplewood Township: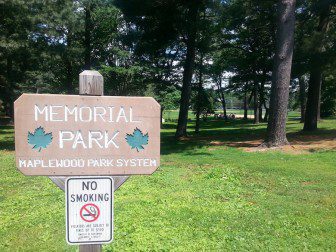 The Maplewood Health Department, in collaboration with the Building and Recreation Department have created trail maps for four of the walking paths in Maplewood's parks. Now residents can know how far they are walking when they get their daily exercise around the tracks!
"Wellness in Maplewood is on the rise!" says Deputy Mayor Kathleen Leventhal. "People of all ages are walking and biking more. Our Kids Two Towns Triathlon was a huge success and we want to encourage our residents to stay active and healthy, daily."
"Walking and exercising in Maplewood's beautiful parks not only contributes to your physical well-being – you'll be outdoors in nature. Fresh air, trees, and maybe, meeting new friends will all contribute to your wellness." says Health Officer, Robert Roe.
Maplewood has six parks; most of which have a walking/ jogging path for exercise. Residents however may not know the distance around each of these paths and knowing the distances can be a great motivator and a way to measure progress.
The trail maps can be found on the township website.