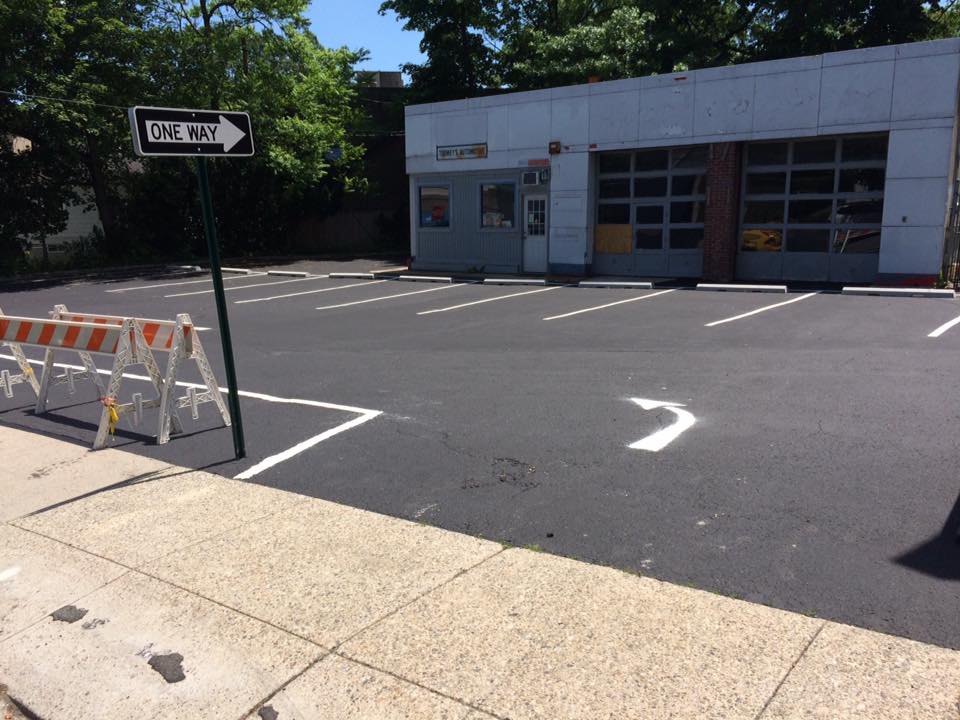 Maplewood Mayor Victor De Luca has announced that the Township is leasing the Toomey's lot at 104 Baker Street and has opened 10 spaces in the lot to the public. 
DeLuca said that parking times  for the spaces are still to be determined by the Township Committee.
"We have a month to month rental agreement with the master tenant of the property, Iron Ore Properties LLC," said DeLuca via email. The mayor said that his "best guess" was that the parking lot will be available for parking for "a year or two" as Iron Ore works on a  proposal for a mixed use development for the site.
Toomey's closed last year after 49 years of business in Maplewood Village. Joe Toomey, then age 74, moved his business in with Bernie's Motor Cars at 73 Millburn Avenue in Millburn. At the time, Toomey told Village Green that he was looking forward to cutting his hours back from 70 to 40 per week. (Read more about the closing and history of Toomey's here.)
"The Township will continue to work with the Maplewood Village Alliance to explore parking opportunities throughout the Village and on both sides of the railroad tracks," said DeLuca.
On May 31, the Township unveiled a proposal to make a portion of Maplewood Avenue (Baker to Lenox) one way. The plan included the addition of 13 new parking spaces.
In addition, Township Committeeman Dean Dafis reported via Facebook that "also happening this summer is a traffic and parking management study during peak hours to see how we can redirect parking into existing underutilized free parking areas, such as Dunnell and the MMS [Maplewood Middle School] lot, among other areas, as well as to see where we might be able to have valet service."
Dafis continued, "The Maplewood Village Alliance's Parking Committee has been working hard to come up with flexible and practical solutions while still trying to keep parking free. It's what [Maplewood Village Alliance Director] Deb Colón, the Mayor and I think about and fuss over constantly."