The following is from SOMA School Library Friends: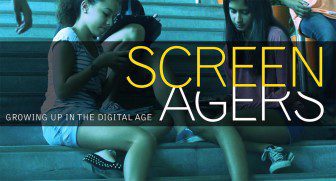 On Wednesday, November 16, at 7 p.m., SOMA School Library Friends, Friends of the South Orange Public Library, and The Parenting Center will present Screenagers: Growing Up in the Digital Age, a documentary about one of the biggest parenting issues of our time. The screening will take place at South Mountain Elementary School, 444 W. South Orange Ave in South Orange.
After the film, which runs a little over an hour, we look forward to a lively discussion about the impact of tech time on all of our lives. David Brancaccio, host of public radio's Marketplace Morning Report, will be moderating the discussion. Educators, parents, and students from the 5th grade level and up are encouraged to attend and join in the conversation.
Screenagers was inspired when physician and filmmaker Delaney Ruston saw her kids with their rapid-fire thumbs and a six-second attention span, and began a quest to uncover how their digital lifestyle might be impacting their development. Ruston takes a deeply personal approach as she probes into the vulnerable corners of family life, including her own, to explore struggles over social media, video games, academics and internet addiction. Screenagers reveals how tech time impacts kids' development and also offers solutions on how kids (and the adults in their lives) can empower themselves to best navigate the digital world to find balance.
Thanks to the generosity of Friends of the South Orange Public Library, this will be a free event for the community.
Doors open at 6:30 p.m. Seating is limited, so please reserve tickets here.
The film has been screening across the country at sold-out community screenings, so we encourage community members to reserve seating ahead of time to see this thought-provoking and timely film.