From Maplewood Community Music: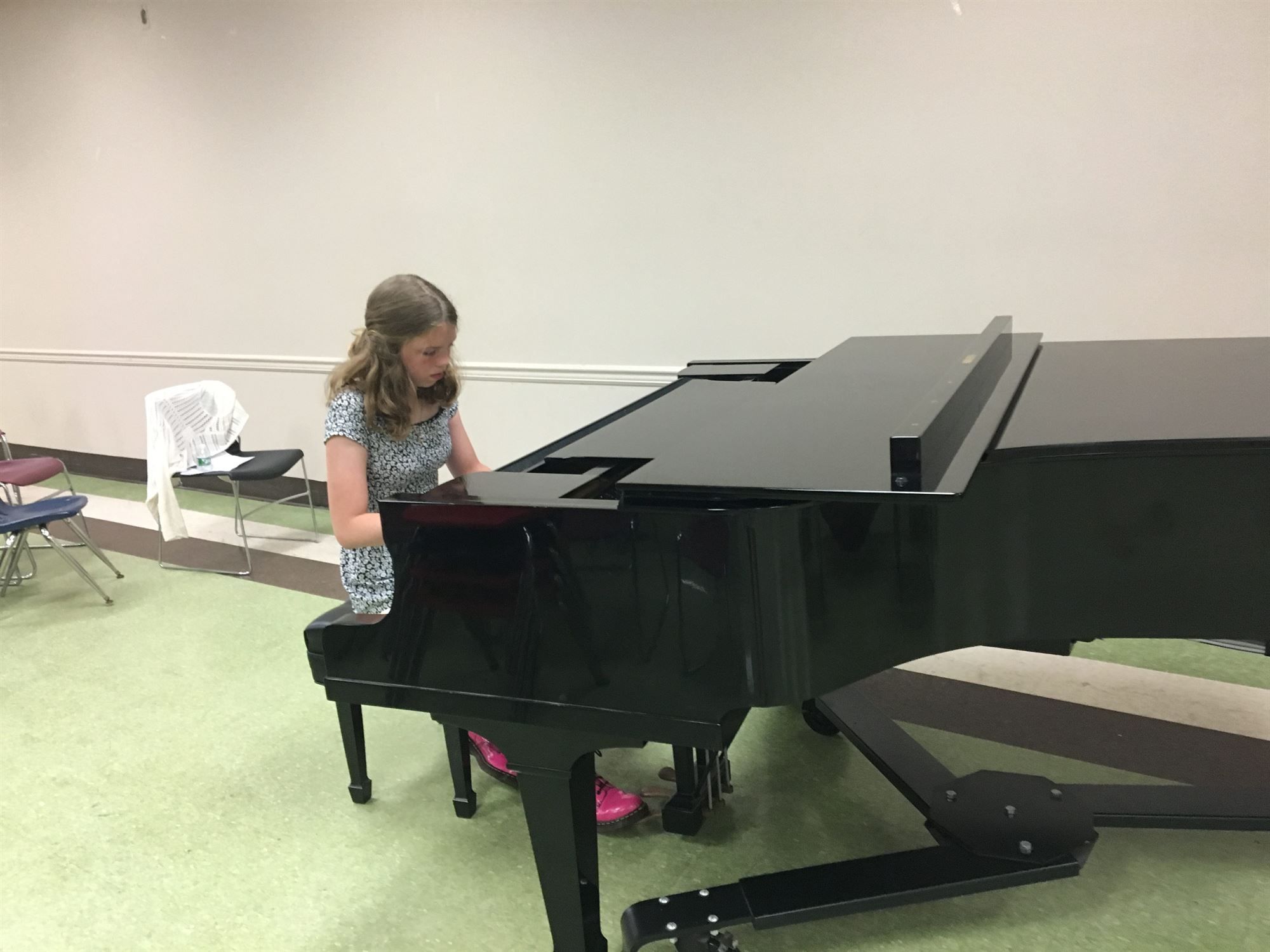 Thanks to the generosity of local donors, Maplewood now has a beautiful Yamaha concert grand piano in one of its premiere recital spaces, the Jim Buchanan Room at the DeHart Community Center. The piano arrived in May and is already being enjoyed by local bands and recital performers.
The piano was acquired from a private owner in South Orange through a fundraising partnership between a local committee of piano teachers, led by Maplewood resident Tricia Tunstall, and Maplewood Community Music, a local non-profit organization that supports community bands and concerts.  MCM acted as fiscal sponsor for the project and is gifting the piano to the Township.
Contributions to the piano fund drive came from many Maplewood and South Orange residents who supported the initiative as a way to enrich the community's already-robust musical culture, particularly its music education opportunities.  Fundraising was boosted by one matching gift of $5,000.
Jim Buchanan, whose name graces the hall where the new piano resides, is widely and justly known as Maplewood's "Mr. Music."  He was the Township's first Cultural Affairs Director and the founder of Maplewood Community Music, and has created countless musical groups and events in Maplewood over many decades. Buchanan is happy that the new piano will help the hall become a hub for student recitals, professional recitals and community jam sessions for years to come.