It's the first weekend in June and there are many local ways to enjoy it! In addition to these events we told you about:
Here's what else is happening in the Villages (and beyond) this weekend:

Enjoy a free concert of traditional Irish music by Maplewood resident Andy Lamy. Lamy celebrates the launch of his CD  "The New Blackthorn Stick." The concert will feature an all-star lineup including  violinist Patrick Mangan from Riverdance, John Walsh, Steve Wickins, All-Ireland champions John Nolan, Jerry O'Sullivan, and Haley Richardson, and New Jersey Symphony Orchestra musicians Mike Stewart and Jonathan Storck. The concert will be followed by an open session at St. James's Gate Pub in Maplewood!
CD Launch Celebration Concert at The Woodland
Friday, June 5 at 8 pm
The Woodland , 60 Woodland Rd. Maplewood, NJ
Free

 
 

interACT Theatre will present "Leader of the Pack," the hit musical about pop music singer, songwriter and record producer Ellie Greenwich whose doo wop sounds topped the charts in the 1960s over three weekends beginning Friday night. The story is punctuated with Greenwich hits, including "Chapel of Love," "Da Do Ron Ron," "Be My Baby," "Hanky Panky," Do Wah Diddy," "And Then He Kissed Me" and, of course, the title song.
interACT Theatre  Presents "Leader of the Pack"
Friday – Sunday, June 5 – 7
Baird Theatre on Three, 5 Mead St., South Orange, NJ
Tickets are $20 in advance online/ $25 at the door
 
 
Go and enjoy the foods of many cultures of the South Orange and Maplewood communities, experience performances by ethnic dancers and musicians, and shop for crafts and merchandise from around the world at The Cultural Heritage Festival on Saturday. The fun, free event is hosted by The South Orange/Maplewood Community Coalition on Race.
The Cultural Heritage Festival
Saturday, June 6 from 11 am – 5 pm
Maplewood Memorial Park, 580 Valley Street, Maplewood, NJ
Free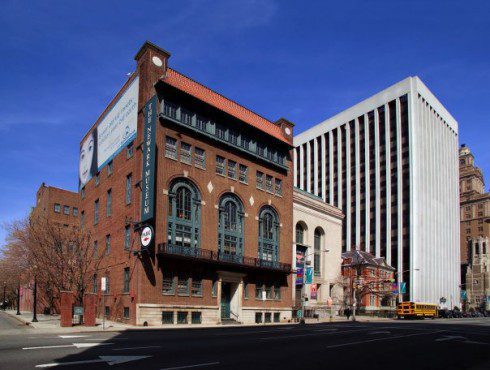 Free admission makes me happy. If you feel the same way, you may be happy to learn that this weekend is a Museums On Us weekend, which means that any Bank of America or Merrill Lynch cardholder will receive free museum admission to the following area museums:
Montclair Art Museum (MAM), 3 South Mountain Avenue, Montclair, NJ.
Newark Museum, 49 Washington Street, Newark, NJ.
Aljira, A Center for Contemporary Art, 591 Broad Street, Newark, NJ.
Morris Museum, 6 Normandy Heights Road, Morristown, NJ.
Liberty Science Center, 222 Jersey City Boulevard, Jersey City, NJ.
The Metropolitan Museum of Art, 1000 Fifth Avenue, New York, NY.
Whitney Museum of Art, 945 Madison Avenue, New York, NY.
Children's Museum of Manhattan, 212 W. 83rd Street, New York, NY.
Brooklyn Historical Society, 128 Pierrepont Street, New York, NY
Museums on Us
Saturday, June 6 and Sunday, June 7
Free admission for each cardholder (debit or credit) at participating museums
 
 

Internationally-acclaimed bassist and musical director Mike Griot leads an all-star ensemble in a journey through the blues and all of its unique musical destinations at SOPAC on Sunday. Pulling from his fabulous South Mountain International Blues Festival events, this performance will present a "blues/soul" cavalcade of premier musicians and performers – all heavyweights in their own regard.
Blues in the Loft: Mike Griot & Friends
Sunday, June 7 at 7 pm
SOPAC, One SOPAC Way, South Orange, NJ
Tickets are $15 and can be purchased online here
 
 

Run or walk for equality, respect and acceptance for all at the 2015 North Jersey Pride Run in South Orange on Sunday. This year, North Jersey Pride kicks off Pride Week with this certified 5K course which takes runners and walkers around Grove Park and through the shady streets of beautiful Montrose in South Orange. There is a Kids Run at 10 am as well.
2015 North Jersey Pride Run
Sunday, June 7 from 9 am – 11 am
Grove Park, South Orange, NJ
$25 Race Fee + $1.63 SignUp Fee. Register online here
 
 

The New Jersey Symphony Orchestra and Music Director Jacques Lacombe present an All-Beethoven blockbuster program featuring the composer's Fifth Symphony on Sunday at NJPAc in Newark. What could be better than Beethoven's Fifth? Two Fifths: his iconic symphony and the majestic "Emperor," Piano Concerto No. 5. Soloist Marc-André Hamelin reigns supreme at the keyboard: "His technical facility is breathtaking … But his sensitivity is also superb," says The Washington Post. Jacques Lacombe and the Orchestra give a magnificent conclusion to a wondrous season.
All-Beethoven: Fifth Symphony and "Emperor" Concerto
Sunday, June 7 at 3 pm
NJPAC, 1 Centre Street, Newark, NJ
Tickets are $20 – $90 and can be purchased online here
Check out our Events Calendar to see what else is happening in the towns and enjoy the weekend!