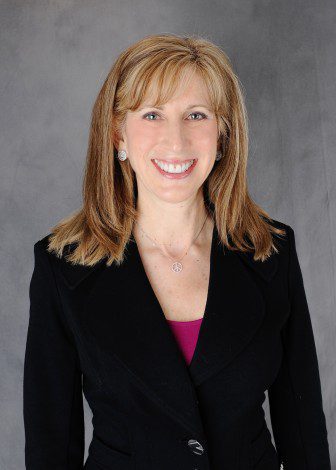 Regina Truitt, vice president of the Millburn Board of Education, has announced she will run for a second term in November.
With a filing deadline of Monday, Truitt is so far the only declared candidate.
"I am excited to be announcing my candidacy for re-election to the Millburn Board of Education," said Truitt in a statement emailed to The Village Green. "Serving on the board continues to be a rewarding experience and a meaningful way for me to contribute to our community."
There are three open seats on the nine-member board this year. Current board president Jeffrey Waters and board member Chase Harrison, whose terms also are expiring, will not be running for re-election, according to a report in the Millburn Item.
Candidates have until Monday, July 28, to file a petition with the Essex County Clerk's Office to be eligible to run in the November general election. As of midday Friday, no other candidates had filed, according to the clerk's office.
The rest of Truitt's statement is below:
My prior professional and volunteer work, experience as a parent of a student who has gone through all levels of the Millburn School system, and skills I have honed as a current member of the Board of Education, give me a unique perspective and ability to make impactful contributions to the Millburn School District.
I am the current Millburn Board of Education Vice President, and chairperson of the Program, the High School Student Liaison and the Middle School Student Liaison Committees. Since my appointment as chairperson of the Program Committee in January, I have overseen the addressing of several sensitive and high profile issues which continue to require experience, diplomacy, and an ability to engage in patient deliberation.
The Program Committee has also provided supervision of exciting new educational offerings, including courses in robotics, as well as the addition of another level of Algebra I at the Middle School, which will expand options for students entering the High School.
On the Student Liaison Committees, I have heard the concerns of students, face-to-face. Ensuing initiatives based on such dialogue included a student-developed lunch‑ordering app that reduces cafeteria-wait times at the High School, and the addition of a physical education opt-out for freshmen athletes. Importantly, we have had an ongoing discussion about homework and stress in the upper grades.
From April 2011 – January 2014, I served as the Property Committee chair. During that time, we oversaw a long-overdue renovation of the Middle School auditorium (a project I strongly advocated, many years prior to being on the Board). We also provided oversight of concrete and roof repairs at elementary schools, the computer-lease program, which brought more updated technology into the classrooms, and the renovation of the high school stadium facility.
In my term to date, I have been involved with two teacher contract negotiations, three school district budget cycles and the hiring of key school district personnel.
Before serving on the board, I held a wide variety of positions in the Parent Teacher Organization (PTO) at Hartshorn Elementary School, and both the Middle School and High Schools. I chaired multiple PTO committees and spearheaded the creation of the Hartshorn Elementary School "Habitat" outdoor classroom project.
I have also volunteered with other community organizations including the Girl Scouts as a troop leader for 6 years, the Education Foundation of Millburn-Short Hills as the chair of a major fundraiser and as the Vice President of Publicity, and with the Cora Hartshorn Arboretum, where I am currently a member of the Board of Trustees.
While I support budgeting for the resources I believe are necessary to provide our children with a first-rate education, I also support spending that is commensurate with our community's economic climate. I will continue to ask tough questions of school administrators and focus on educational priorities, fact-driven data and community input, in allocating finite financial resources.
My education and career in pediatric nursing has given me the skills to deal with individuals, groups and families, and the problem-solving skills to think well under pressure. My experiences as a current board member (and long prior history of attending Board of Education meetings), PTO leader, and Millburn Township residents have given me insight into the dynamics of our community. I believe I have a proven track record and the right background to continue to balance priorities in decision-making that will maintain our excellent schools, even with present and future financial challenges.
My educational and vocational history is as follows: My undergraduate degree is from Towson State University, where I earned a Bachelor of Science degree in Nursing. I obtained a Master of Science Degree in Pediatric Acute/Critical Care Nursing from the University of California, San Francisco. I completed a Post-Master's Pediatric Nurse Practitioner Certification program, also at the University of California, San Francisco. I was employed as a pediatric nurse at the Johns Hopkins University Hospital in Baltimore and in the Pediatric Intensive Care Unit at the California Pacific Medical Center in San Francisco. I later worked as a Pediatric Nurse Practitioner at the California Pacific Medical Center in San Francisco, where I examined, diagnosed and treated children with gastrointestinal disorders. After my family moved to New Jersey 17 years ago, I worked as a Pediatric Nurse Practitioner in Summit, NJ and provided treatment, support and health care counseling for pediatric patients with respiratory issues. I hold current licensure as a Registered Nurse and as an Advanced Practice Nurse (Pediatrics) in New Jersey.
Married to Dr. Kenneth Truitt, I have one daughter who graduated from Millburn High School in June.