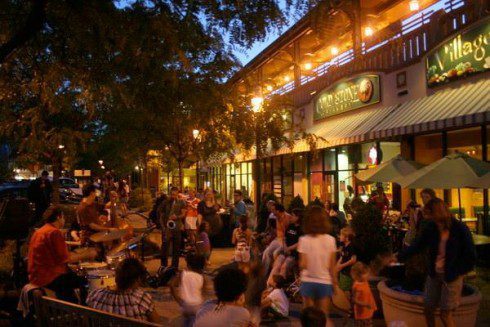 A four day weekend and the last weekend of summer!  If you aren't taking a vacation or attending a BBQ, get out and enjoy one of these great events.
In addition to:
Downtown After Sundown evening concerts in South Orange Village Center: Enjoy the music of NoName James & ButterBall in Spiotta Park  on Sunday night.
Here are some other happenings in the Villages (and beyond) this weekend:
The West Orange Hispanic Foundation Inaugural Party kicks off on Saturday bringing live music, cultural arts, dancing, cuisine and children's activities to The Oskar Schindler Center for the Performing Arts (OSPAC). The free, family-friendly event will feature a beer, wine and sangria garden and cuisine from West Orange-based Latin restaurants like Bam Bam Restaurant and Lounge and others. Kids can enjoy child-centric activities like face painting and a hands-on arts and crafts station. Dancing is highly encouraged at the foundation's kickoff party and the musical lineup is geared to get you moving with merengue, mariachi and bachata tunes.
The West Orange Hispanic Foundation Inaugural Party
Saturday, September 5 from 5 pm – 9:30 pm
OSPAC, 4 Boland Drive, West Orange, NJ
Free
Take a guided 45 minute tours of the 28-acre historic and nationally significant landscape known as Greenwood Gardens in Short Hills on Sunday. Greenwood Gardens combines formal gardens, open meadows, woodlands, and pasture and is surrounded on all sides by protected parks and wilderness. Listed on the National Register of Historic Places, the garden is described as, "a time capsule of New Jersey's gracious past and a haven of tranquility in the busy New York metropolitan area."
Guided Tour of Greenwood Gardens
Sunday, September 6 at 11 am or 1 pm
Greenwood Gardens, 274 Old Short Hills Rd, Short Hills, NJ
$5. Click here to Register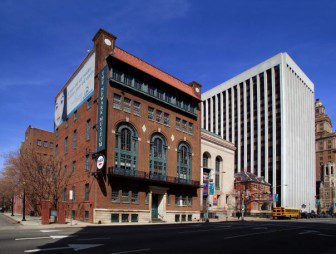 Free admission makes me happy. If you feel the same way, you may be happy to learn that this weekend is a Museums On Us weekend, which means that any Bank of America or Merrill Lynch cardholder will receive free museum admission to the following area museums:
Montclair Art Museum (MAM), 3 South Mountain Avenue, Montclair, NJ.
Newark Museum, 49 Washington Street, Newark, NJ.
Aljira, A Center for Contemporary Art, 591 Broad Street, Newark, NJ.
Morris Museum, 6 Normandy Heights Road, Morristown, NJ.
Liberty Science Center, 222 Jersey City Boulevard, Jersey City, NJ.
The Metropolitan Museum of Art, 1000 Fifth Avenue, New York, NY.
Whitney Museum of Art, 945 Madison Avenue, New York, NY.
Children's Museum of Manhattan, 212 W. 83rd Street, New York, NY.
Brooklyn Historical Society, 128 Pierrepont Street, New York, NY
Museums on Us
Saturday, September 5 and Sunday, September 6 (holiday schedules may be in effect – check with the museum for hours)
Free admission for each cardholder (debit or credit) at participating museums
You could also spend Labor Day taking a leisurely paddle on the Passaic River with the Essex Environmental Center. Enjoy scenery and peacefulness while paddling up the river and floating down stream.
Labor Day Paddle
Monday, September 7 at 10:30 am – 12:30 pm
Essex County Environmental Center, Garibaldi Hall, 621A Eagle Rock Avenue, Roseland, NJ. Meet in the Garibaldi Hall parking lot.
$30 per canoe. Register in advance by calling 973-228-8776
Check out our Events Calendar to see what else is happening in the towns and enjoy the holiday weekend!