It's the last weekend in May and there are many local ways to enjoy it. In addition to these events we told you about:
Here's what else is happening in the Villages this weekend:
Friday night is Rent Party night! The monthly party was founded in 2009 in conjunction with the South Orange Elks, to benefit food pantries and fight hunger in SOMA. This weekend, the great Willie Nile brings his high octane band to the Rent Party stage. Local favorites American Ambulance will get things going … Sure to be a great night and all of the dough that we raise helps fight hunger in our community!.
The Rent Party: Willie Nile
Friday, May 29 from 8 pm – midnight
The Woodland, 60 Woodland Road, Maplewood, NJ
$25 tickets can be purchased online here. 21 and over
Grammy Award-winner, Regina Belle will perform at SOPAC on Friday night. With hits like the R&B single "Ooh Boy," smooth jazz favorites such as "Make It Like It Was," and gospel greats including "God is Good" and "Make an Example Out of Me," Belle's career has been blessed with longevity beyond the original spotlight in which she first appeared.
Regina Belle Concert
Friday, May 29 at 8 pm
SOPAC, One SOPAC Way, South Orange, NJ
Tickets are $48 – $65 and can be purchased online here
interACT Theatre will present "Leader of the Pack," the hit musical about pop music singer, songwriter and record producer Ellie Greenwich whose doo wop sounds topped the charts in the 1960s over three weekends beginning Friday night. The story is punctuated with Greenwich hits, including "Chapel of Love," "Da Do Ron Ron," "Be My Baby," "Hanky Panky," Do Wah Diddy," "And Then He Kissed Me" and, of course, the title song.
interACT Theatre  Presents "Leader of the Pack"
7:30 pm on Friday and Saturday, May 29, May 30
Baird Theatre on Three, 5 Mead St., South Orange, NJ
Tickets are $20 in advance online/ $25 at the door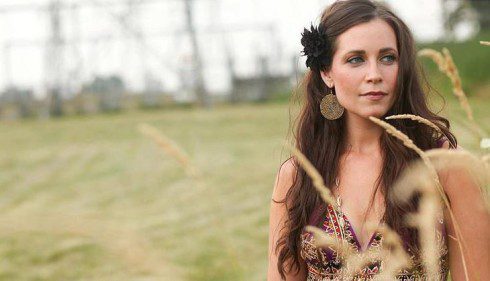 Michaela McClain is a New Jersey-based musician whose sound is reminiscent of Alicia Keys, Norah Jones, and Carole King. Her warm groove creates an atmosphere of love that's irresistible.Enjoy her music at Hat City Kitchen in Orange on Friday night.
Michaela McClain
Friday, May 29 at 8 pm
Hat City Kitchen, 459 Valley Street, Orange, NJ
$10 cover

On Saturday, May 30 bring the family to the 13th Annual Essex County Open House at Essex County Turtle Back Zoo. The carnival-like event combines games and activities to entertain and provide information to raise public awareness about the programs and services provided by Essex County.
Essex County Open House at Turtle Back Zoo
Saturday, May 30 from 10 am – 2 pm
560 Northfield Avenue, West Orange, NJ
Admission and train rides free /miniGOLF Safari $7 children, $9 for adults. Carousel and Pony rides $2
The 7th annual Kids v Cancer Book Sale/Bake Sale will be held on Saturday in Maplewood. Stop by and restock your shelves and stomachs for a very good cause. Kids v Cancer formed in 2009 (in memory of Jacob Froman) to promote pediatric cancer research. The barista will be cranking up the espresso machine, there will be treats for sale, and Children's books of all shapes and sizes to buy.
Kids v Cancer Book Sale/Bake Sale
Saturday, May 30 from 9 am – 1 pm
38 Plymouth Avenue, Maplewood, NJ
Free to attend


On Sunday, head over to Montclair's beautiful Van Vleck House & Gardens to see platinum selling singer and songwriter Anna Nalick perform in an outdoor Outpost in the Burbs concert. Starting in 2005, Anna released her first studio produced album, entitled: Wreck of the Day. featuring the hit single "Breathe (2AM)" under the SonyMusic label. The song propelled to the top of the charts and sent Anna on a nearly four year tour around the world. Anna's unique storytelling ability and timeless sense of melody has gained even more notoriety with fans, selling over 30,000 copies during her latest album's first month.
Anna Nalik
Sunday, May 31 at 5 pm
Van Vleck House & Gardens, 21 Van Vleck, Montclair, NJ
Tickets are $25 in advance, $28 at the door and are available  online here
Check out our Events Calendar to see what else is happening in the towns and enjoy the weekend!